'Pope Joan / In search of E. Roidis' heroine' by Dimitris Mavrikios, Athens & Epidaurus Festival 2014-2015.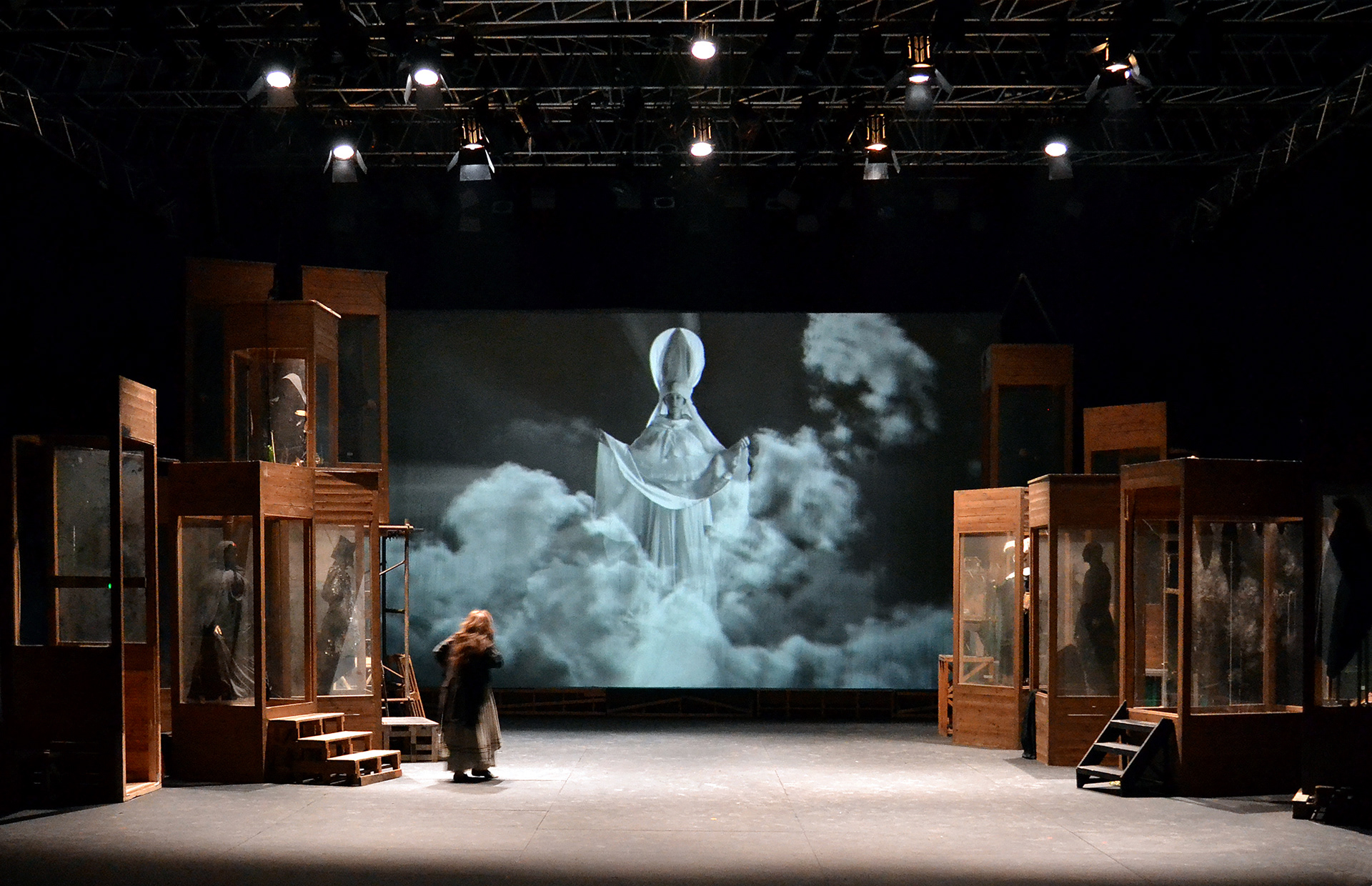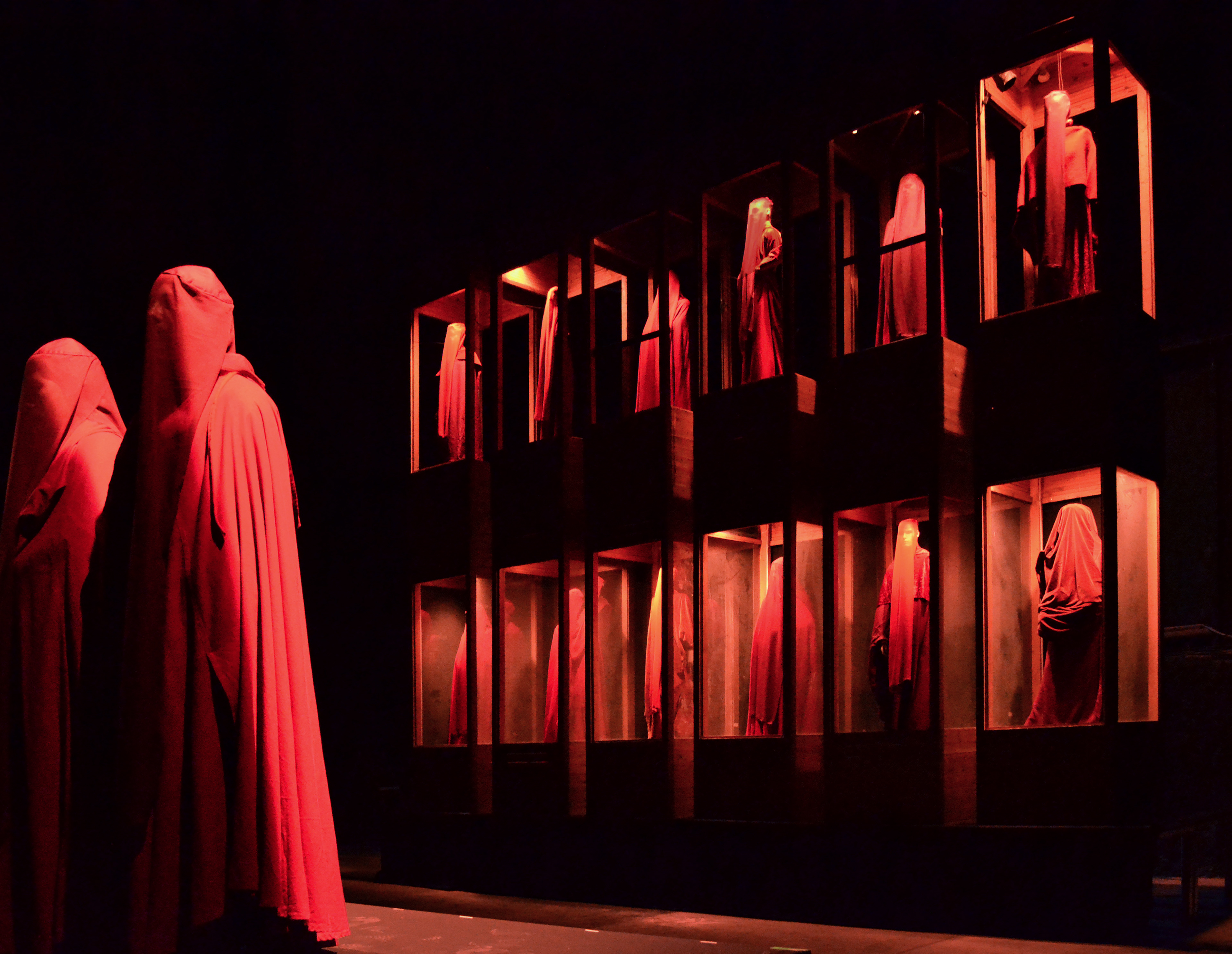 Dimitris Mavrikios staged a new theatrical production based on Emmanuel Roidis' celebrated 'Pope Joan' (1866) which is the most translated Greek novel of all times . It tells the medieval story of Joan's life and her legendary rise to the Papal throne. The author of the acclaimed novel was excommunicated by the Orthodox Church at the time and seems to have drawn material  from the astonishing life of his mother Kornelia Roidi. The set consists of a series of found showcase boxes that recall the Catholic confessional cubicles, vitrines that host relics of saints or museum show-cases. The characters from Pope Joan's legend gradually awaken to life during the performance to come out of these boxes. Photos 5, 6 ,8 by Evi Fylaktou.
The cast:

Spyros Andreopoulos, Dimitris Daskas, Manolis Dounias, Giannis Flourakis, Rania Oikonomidou, Eva Oikononou-Vamvaka, Stefanos Papatrechas, Julika Skafida, Alexandros Varthis.
The creative team:

Written, Adapted and Directed by Dimitris Mavrikios / Set design: Dimitris Polychroniadis / Costumes: Eva Nathena / Music: Stathis Skouropoulos / Movement – Choreography: Apostolia Papadamaki / Lighting: Lefteris Pavlopoulos / Cinematography: Aggelos Papadopoulos / Associate Director: Manolis Dounias.