SET DESIGN FOR 'POPE JOAN - IN SEARCH OF EMMANUEL ROIDIS' HEROINE'.
ATHENS & EPIDAURUS FESTIVAL, 2014 & 2015.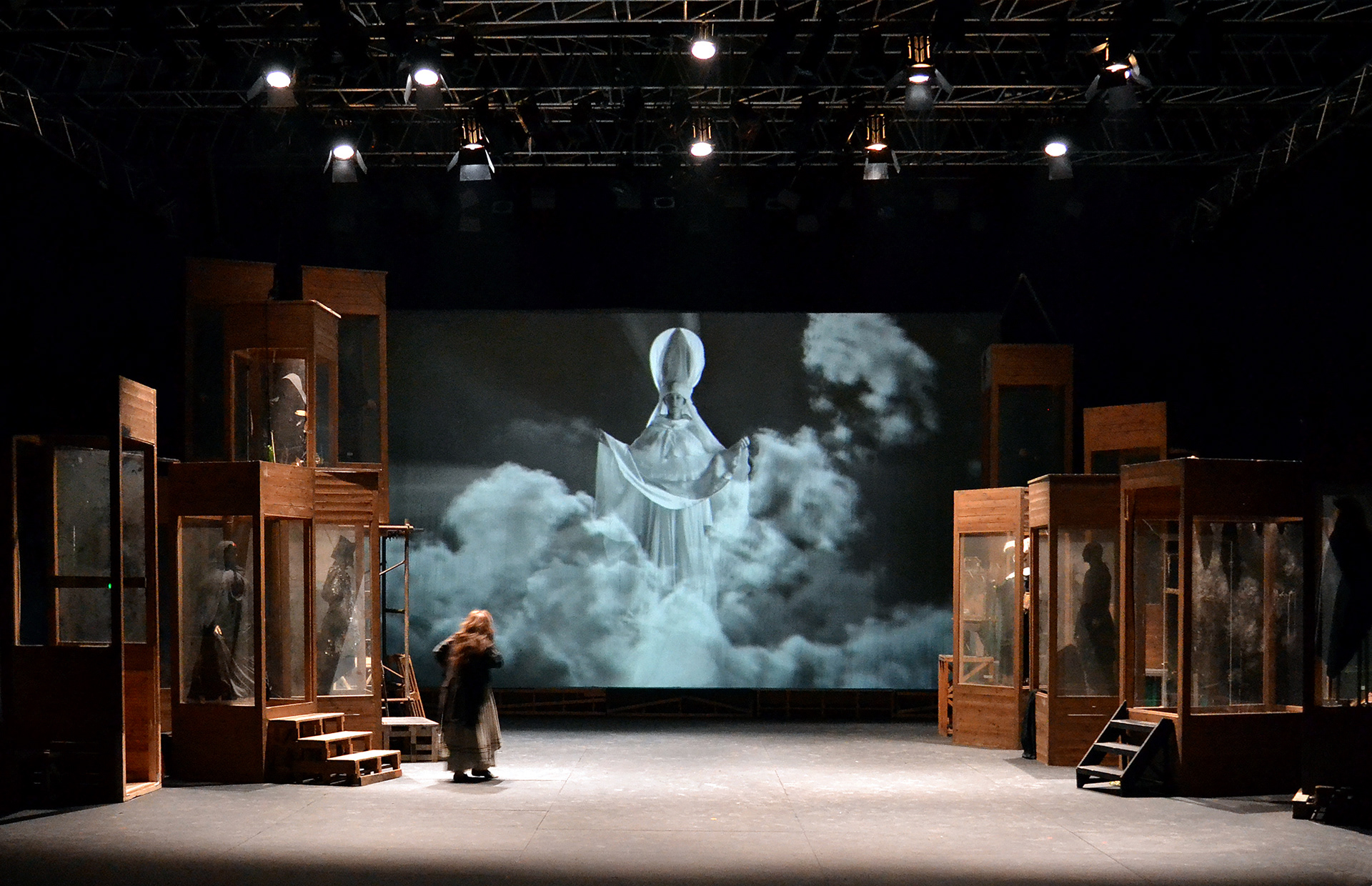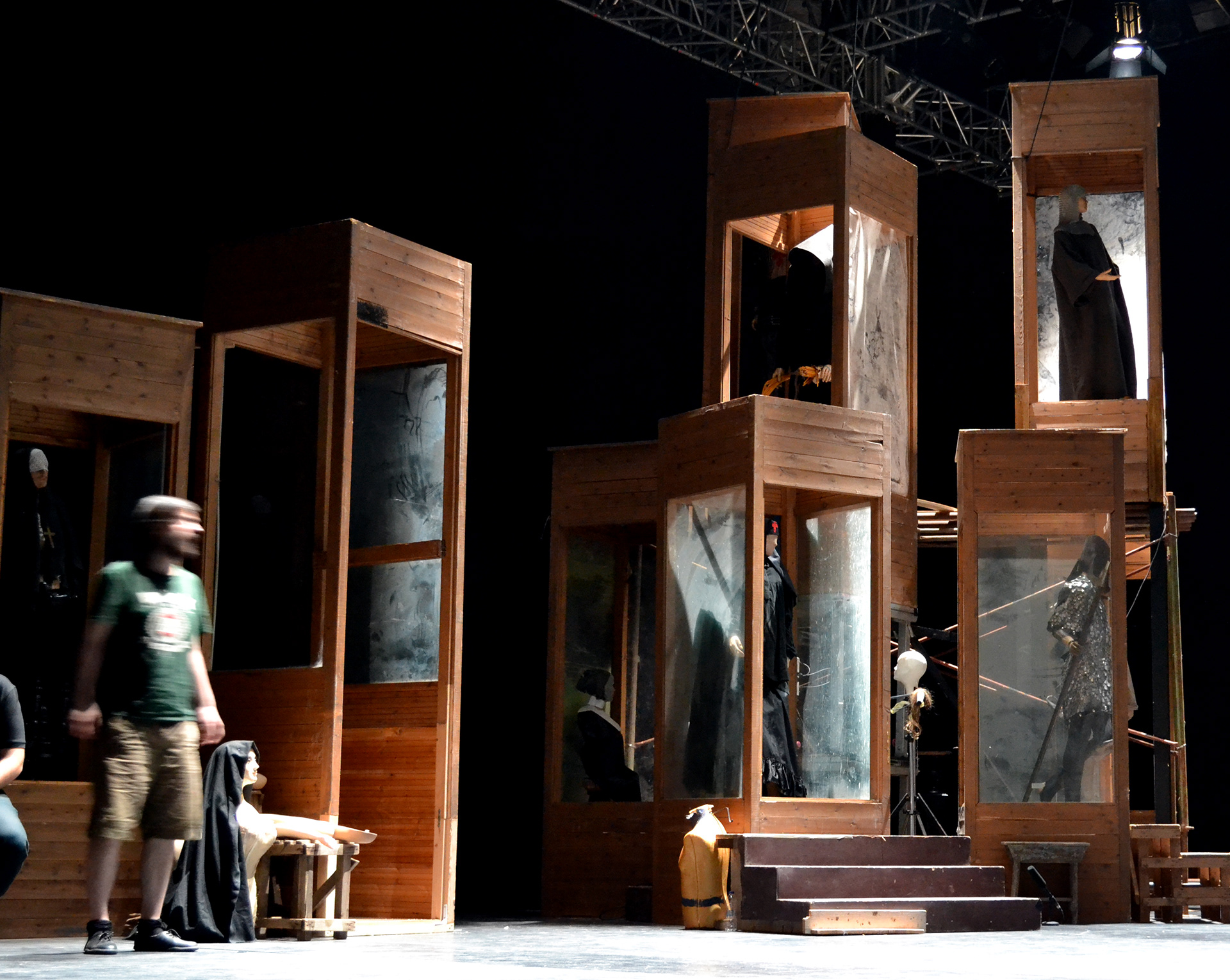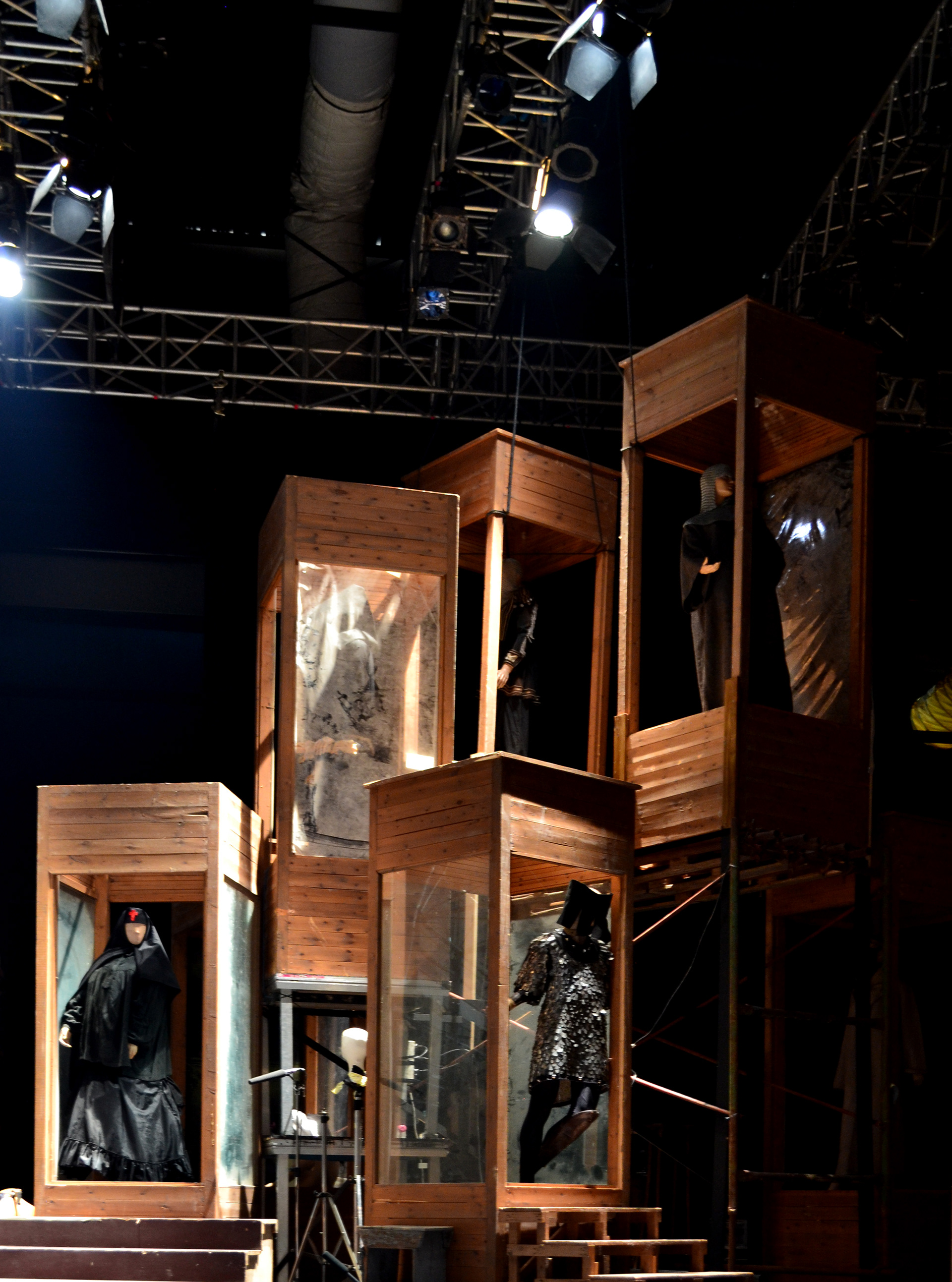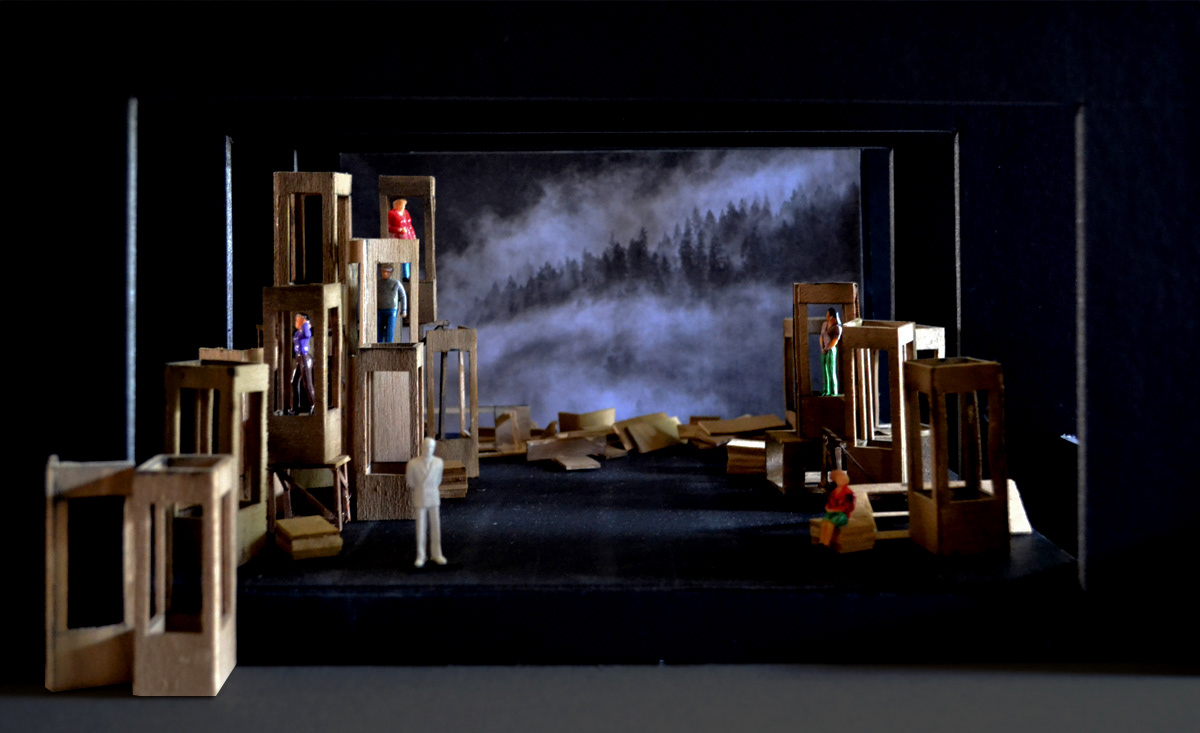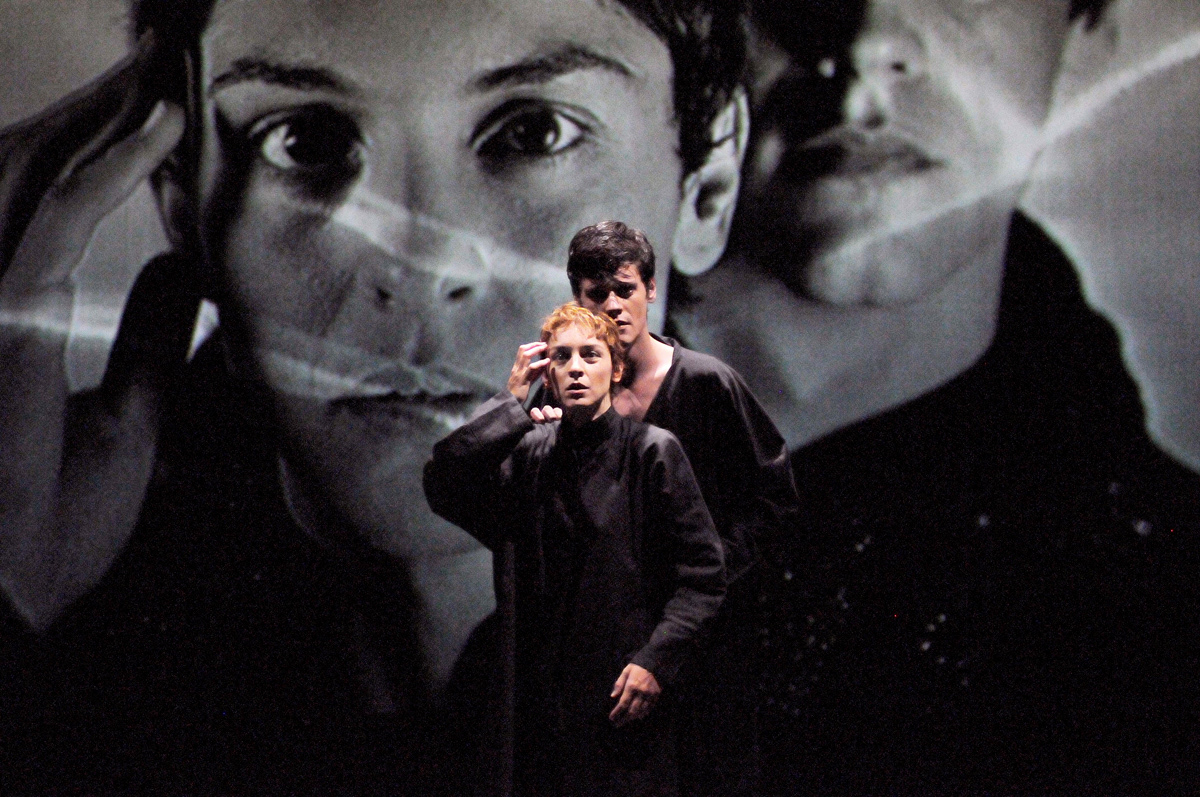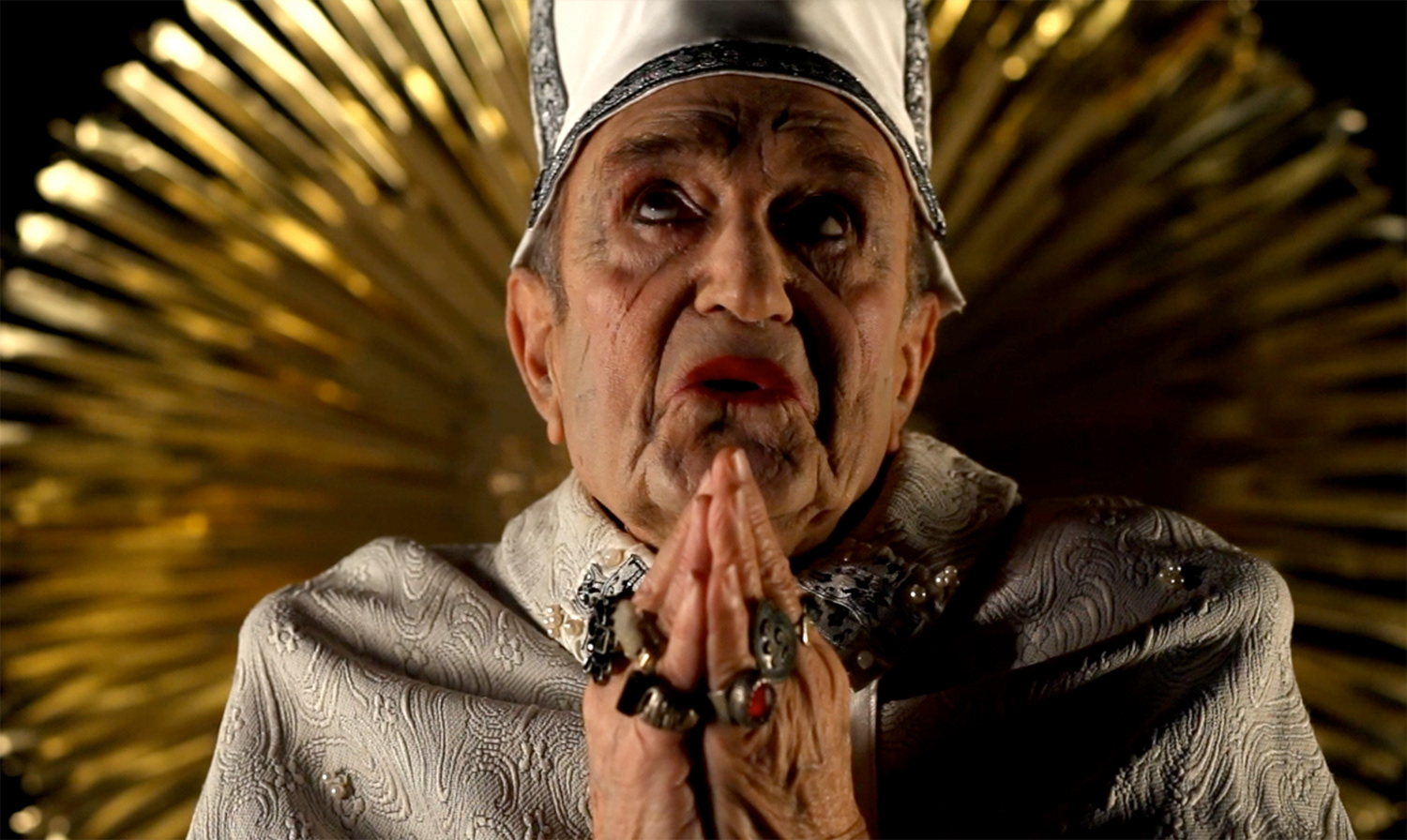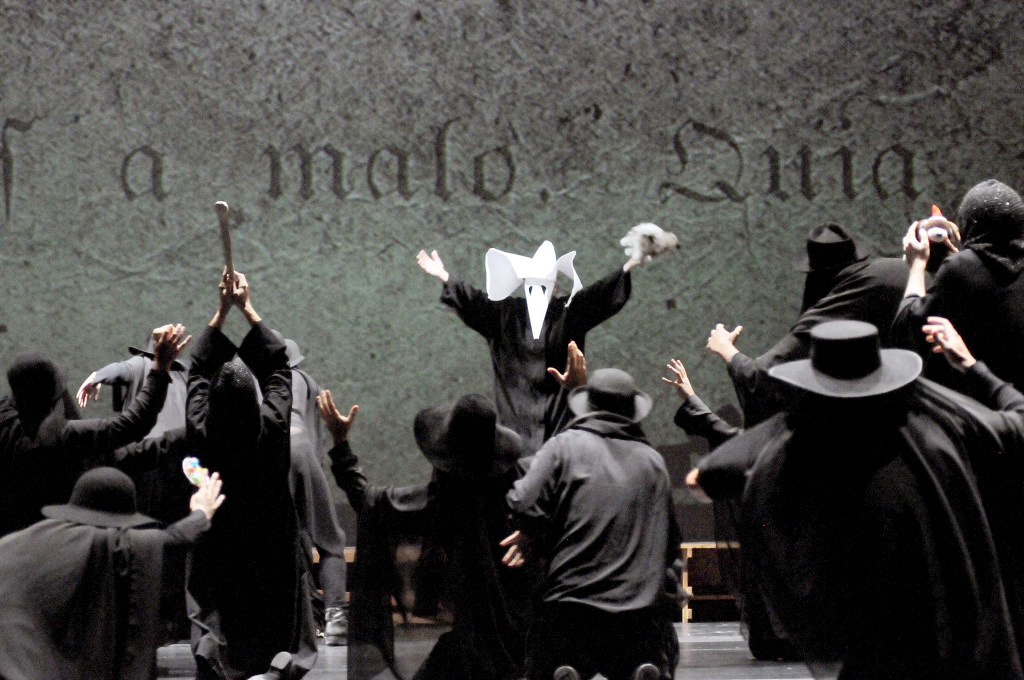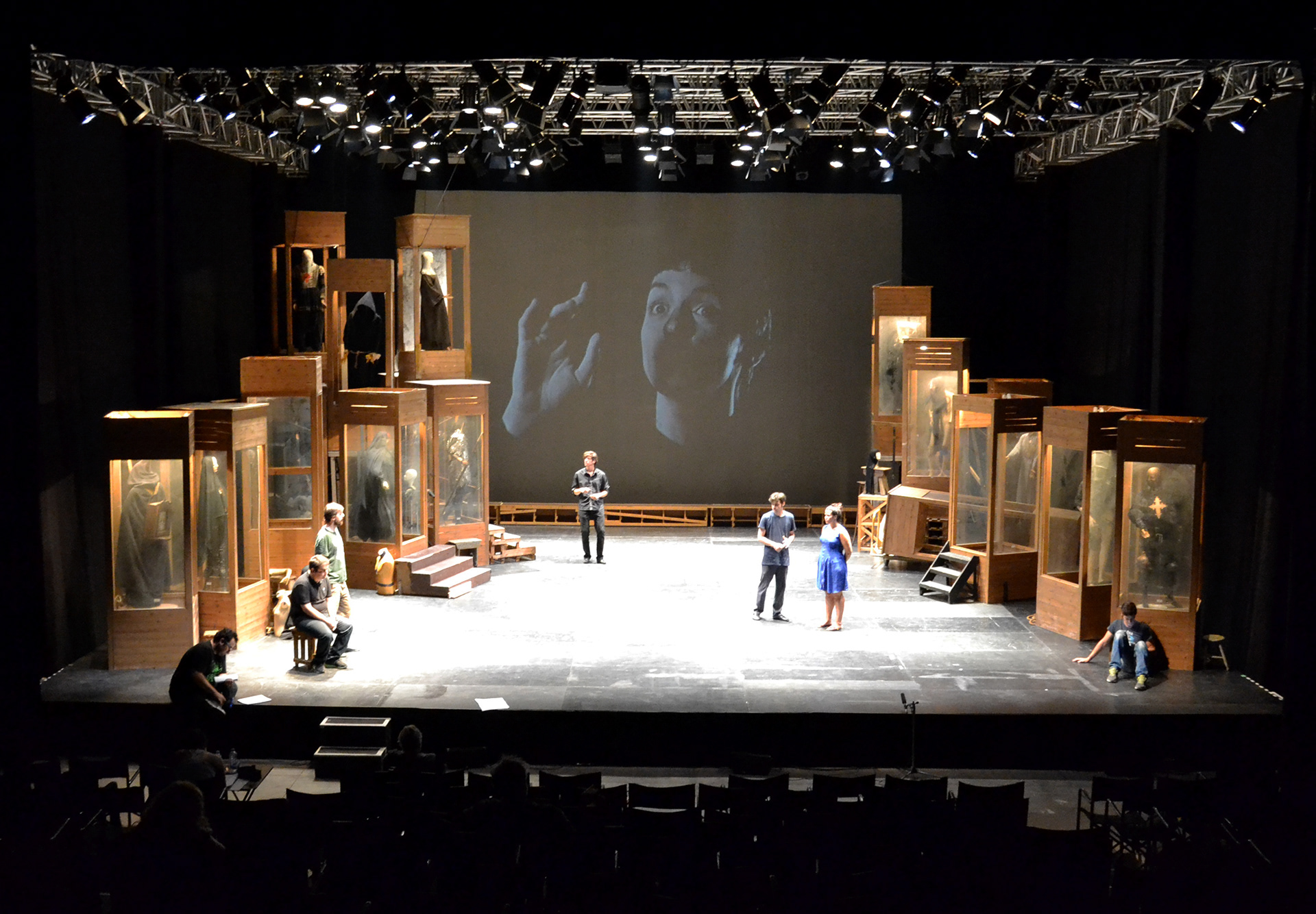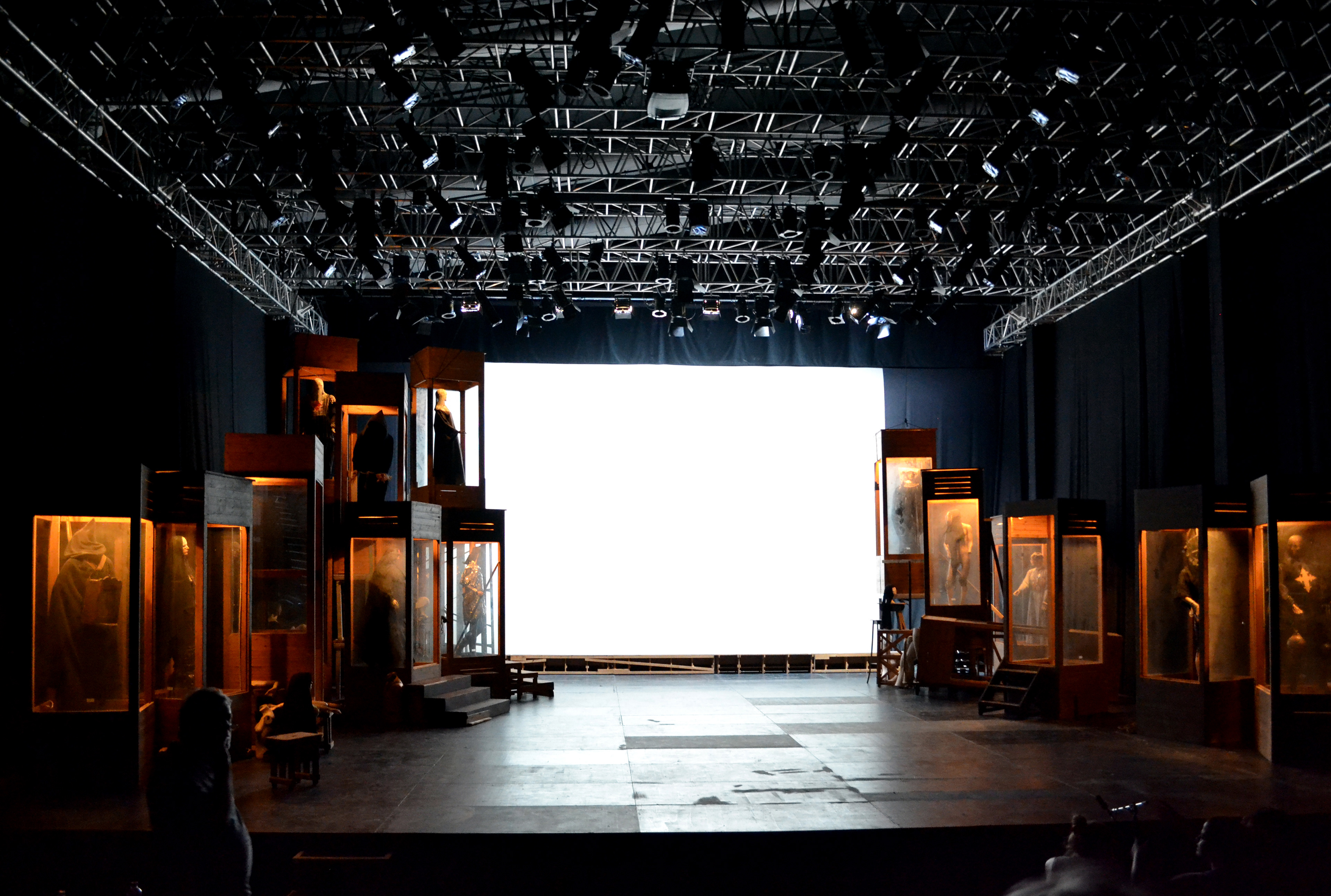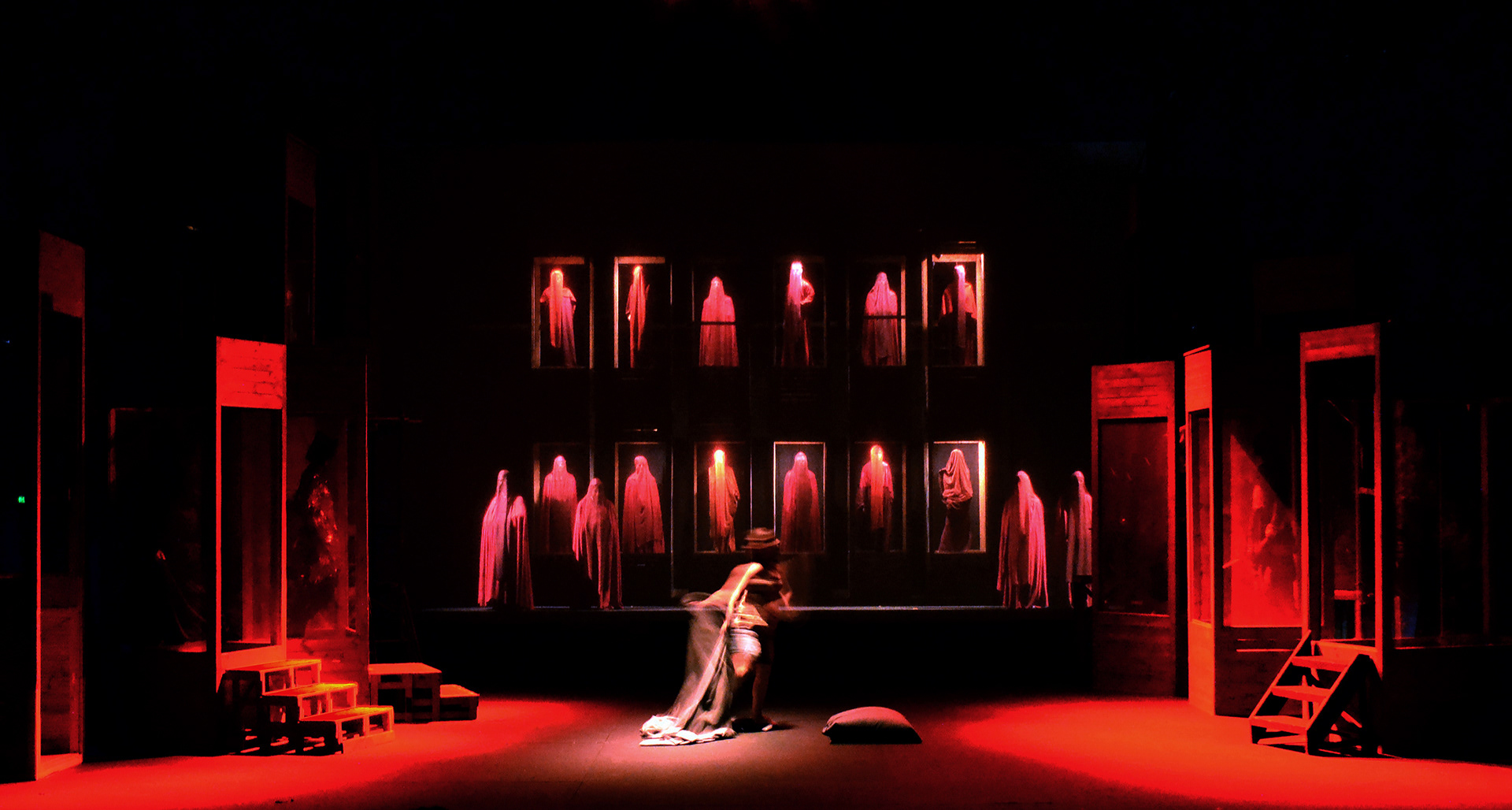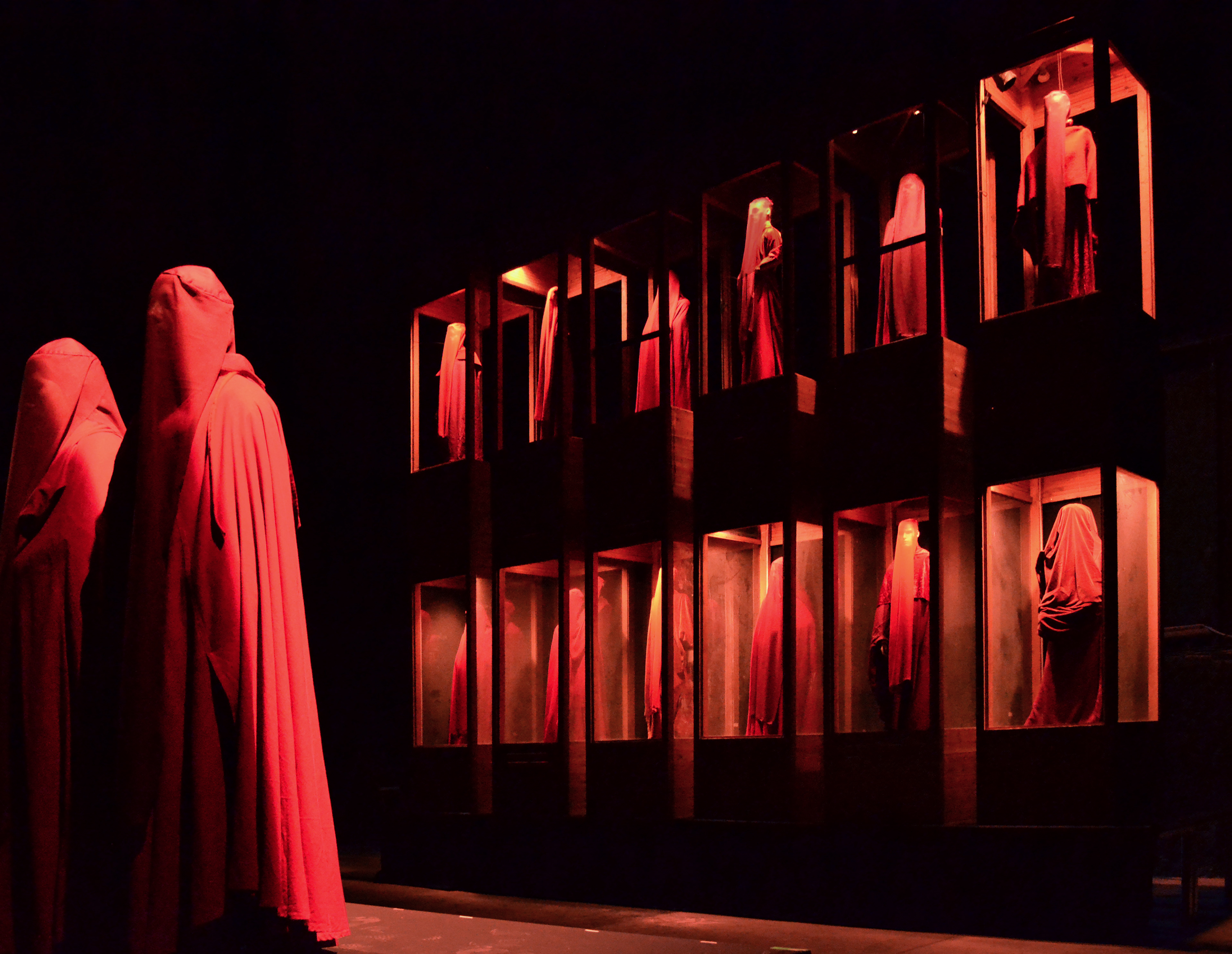 Dimitris Mavrikios staged a work-in-progress production, based on Emmanuel Roidis' celebrated 'Pope Joan' (1866). The novel tells the medieval story of Joan's life and her legendary rise to the Papal throne. The author of the acclaimed novel, which was excommunicated by the Orthodox Church at the time, seems to have drawn material  from the astonishing life of his mother Kornelia Roidi. The set consists of a series of showcase boxes that capture characters of Pope Joan's legend. Some of these characters come to life during the performance as if they were jumping out from confessional cubicles or vitrines found in medieval Catholic churches, hosting costumes or relics of saints. Photos 5, 6 ,8 by Evi Fylaktou.