'1821 METERS', GROUP EXHIBITION AT METAMATIC:TAF, ATHENS, 2014.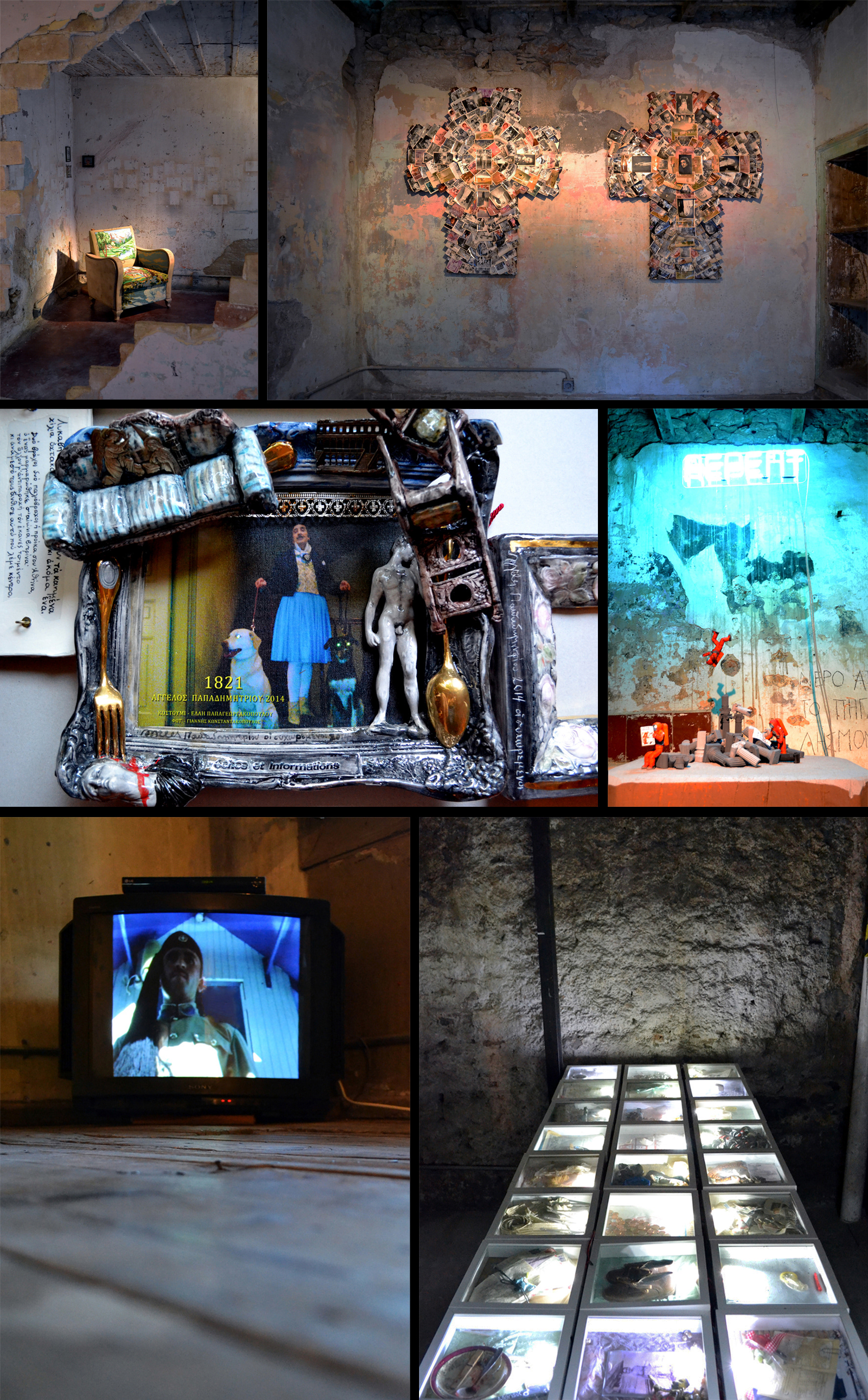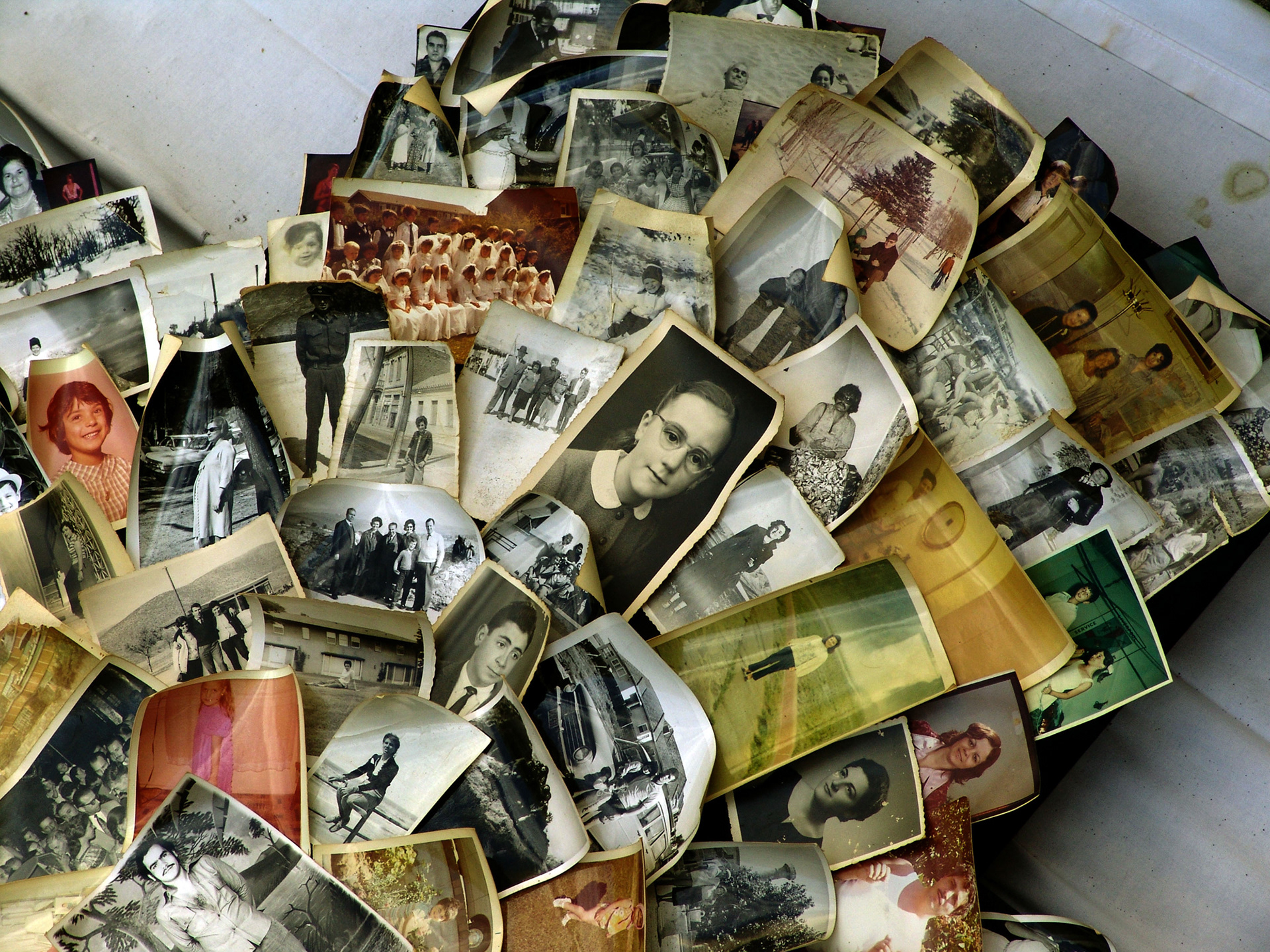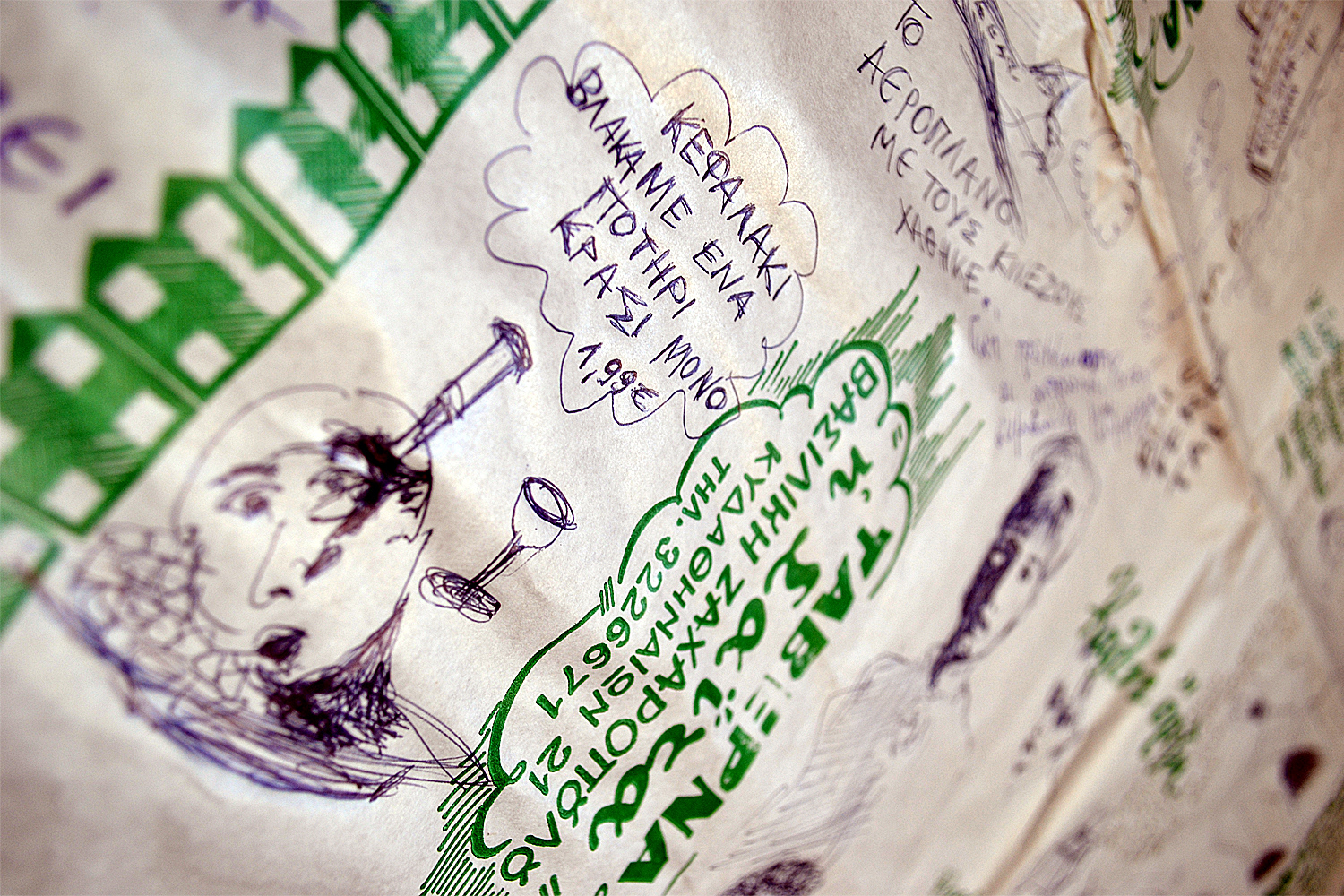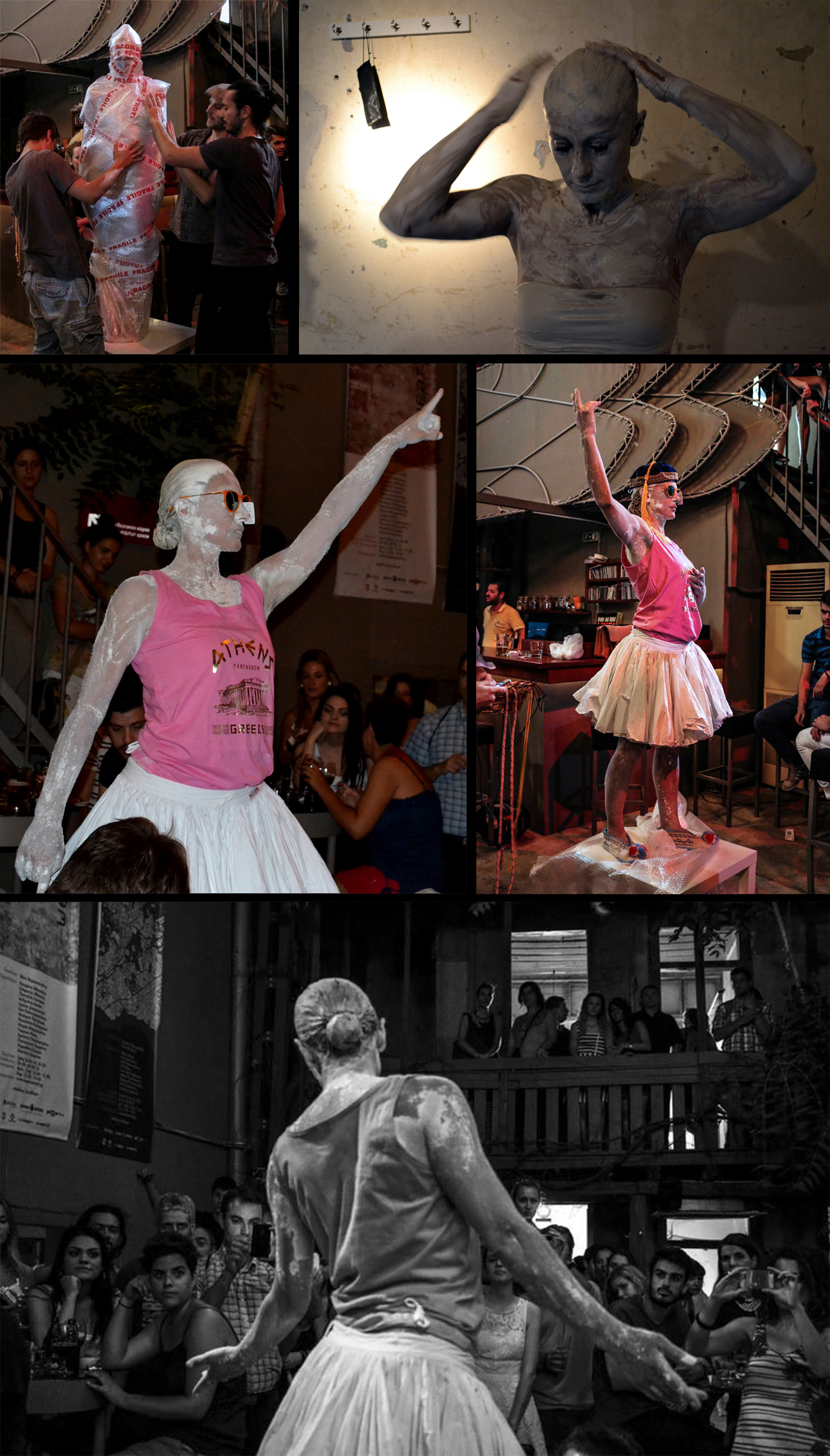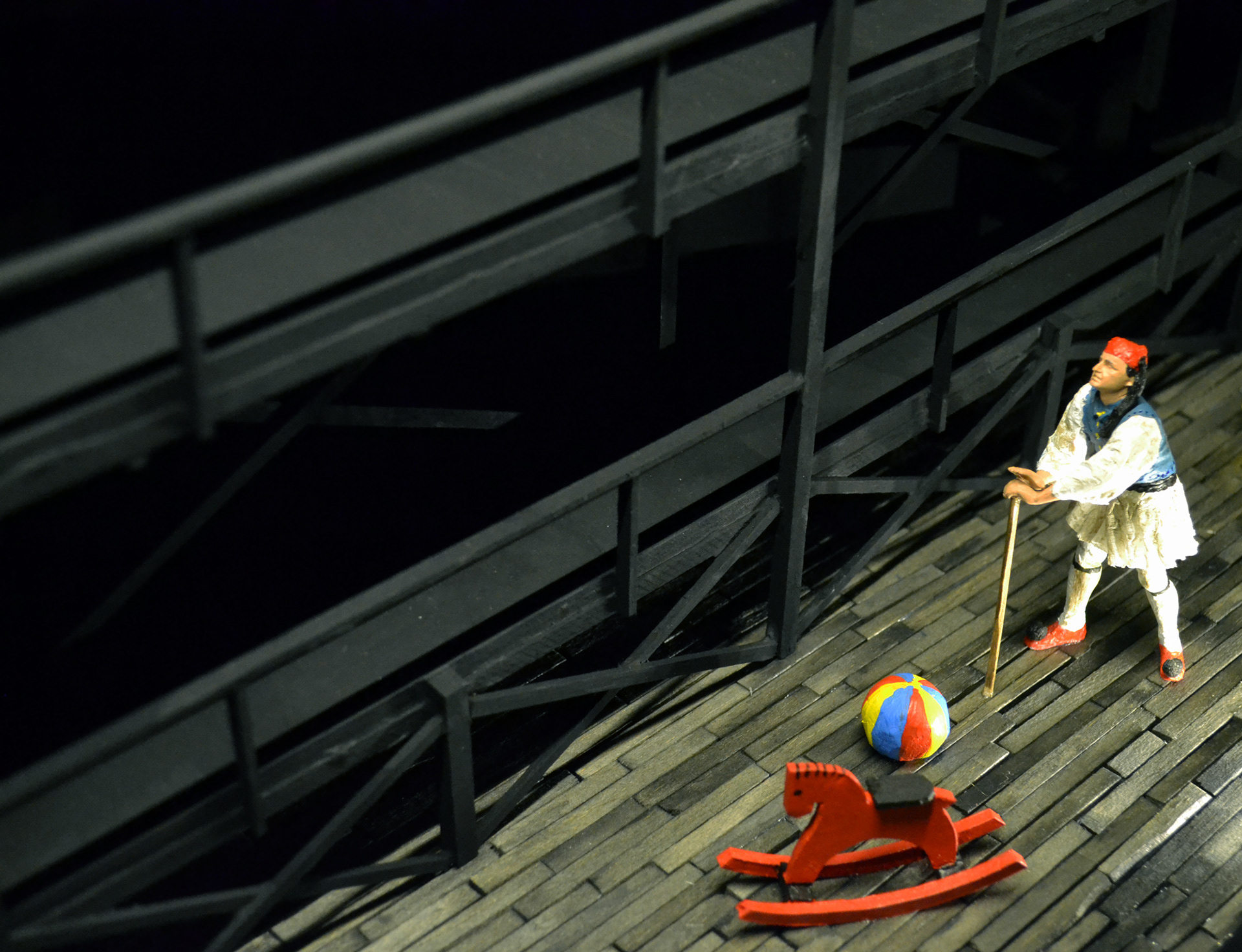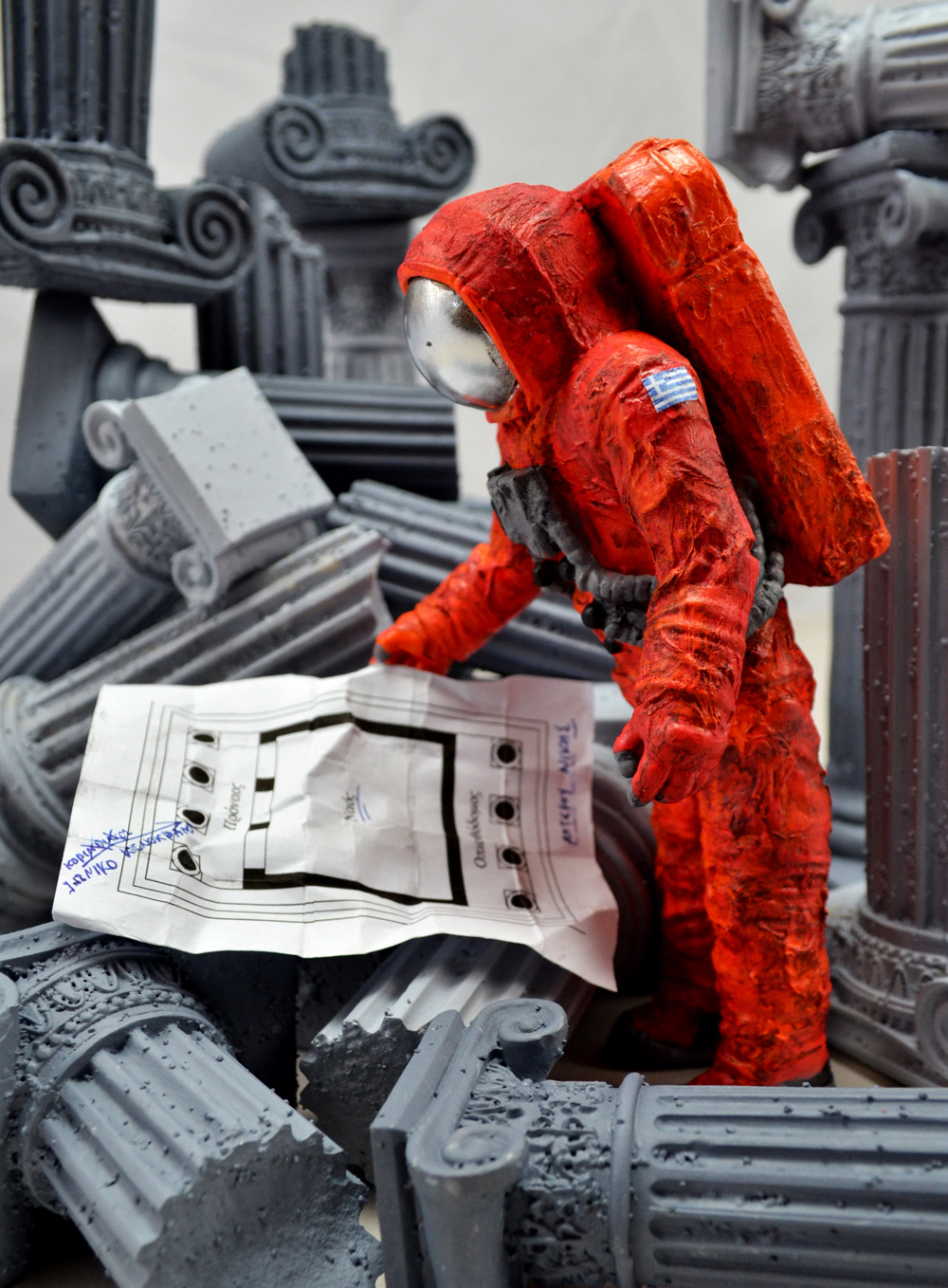 1821 is the year when the Greek Revolution against the Ottoman rule began, leading eventually to the creation of the first Hellenic Republic. 1821 meters is the distance -on a straight line- from the Parthenon steps to the top of Lycabettus hill (measurements from the "Greek National Mapping Agency" website). This straight line intersects Plaka, Syntagma Square and Kolonaki, schematically traversing the city's history. It concisely captures the historical and urban development leap, from classical antiquity to the cementation of the mid 20th century and the credit bubble of the early 21st century. Intermediate stops are Athens-19th century township, the emblematic Hellenic Parliament and the luxurious penthouses at the foot of Lycabettus hill viewing the Acropolis.
Staring point for this idea was a 1970's postcard (photo by Nikos Stournaras), depicting two Tsoliades on the Acropolis, in their traditional army costumes, gazing at the city and Lycabetus hill.
The group exhibition '1821 meters' attempts to detect the historical discontinuity, through references to stereotypical symbols and common places of Athens. Metamatic:taf art space is placed at the heart of touristic Athens, in the Monastiraki area, among souvenir and junk shops that merchandise the memories (or amnesia) of the city. A memory gilded and selective, set up as a hasty theatrical scenography of the modern Greek national identity, handy to be consumed by the tourist industry.
Considering that the performing arts have the power – presumably more than any other art form – to transform a history into narrative and image, directors, stage designers, actors, choreographers and playwrights, are invited to explore the concepts of memory, oblivion, truth and lies, focusing on the relation of these notions to the city and the "intersection" of 1821 meters. Participating artists: Christos Dimas, Lena Kitsopoulou, Eleni Manolopoulou, Eva Nathena, Apostolia Papadamaki, Angelos Papadimitriou, Dimitris Polychroniadis, Yannis Skourletis, Periklis Hoursoglou. Curated by Dimitris Polychroniadis & Yalena Kleidara.